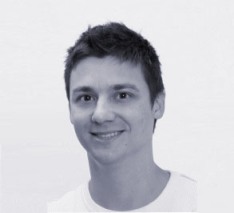 Krain Arnold
An established IT professional with both civilian and military experience. I have a strong passion for open source technologies and love working at Red Hat. I am originally from the DC area but currently reside in southern Sweden where I enjoy kräfta and vildsvin with my lovely wife, six year old daughter, three year old son, and zero year old newb. I spend most of my days in ketosis.
I'm a member of a small but talented team of architects who focus on enabling adoption of Red Hat's emerging technology stack. Currently, I'm primarily working with ManageIQ, CloudForms, and Ansible.
Above all I like to build things that solve problems.
Certifications

Red Hat Certified JBoss Administrator (RHCJA)
Red Hat Certified System Administrator in Red Hat OpenStack (RHCSA-RHOS)
Certified ScrumMaster (CSM)
Homeland Security Exercise and Evaluation Program (HSEEP)

Skills

Red Hat Products and Technologies, Systems Architecture
DevOps, Platform as a Service (PaaS), Infrastructure as a Service (IaaS)
Automation Engineering, Build Solutions, Continuous Integration
Process Improvement, Organizational Conflict Analysis and Resolution

Experience

CloudForms Specialist Solution Architect

EMEA

Principal Consultant

Stockholm, Sweden

Senior Consultant

Tysons Corner, VA

Java Developer

Fairfax, VA

All Source Intelligence Analyst

Arlington, VA

Tactical Data Systems Specialist

Richmond, VA/Iraq

Hobbies

running, snowboarding
traveling, mountain biking
guitar, fredagsmys
barbells, parenting white text!

Links and Personal Projects